Salt Lake City Area Pest Control Reviews
---
Read our reviews and see what customers have to say about us. Then pick up the phone and call us so we can help solve your pest problem!
Murray Pest Control & Extermination
Read Our Pest Control Reviews in Murray
Preventive Pest Services provides pest control in Murray and the surrounding areas. We take pride in providing exceptional customer service, and take to heart the feedback we hear from each and every one of our customers. Below you'll find our reviews, testimonials, and feedback from the home owners and businesses in Murray we've serviced. If you need a Murray exterminator, contact us today!
Great company, service is incredible, state of the art with technology through I-pads.
Dan Romanello
September 15th, 2018
Very satisfied. Prompt response to my scheduling and extermination needs. Very professional staff
Service is excellent and we couldn't be happier with the results
Always prompt and professional service
Great service. Guys always friendly. Reliable. Come back in reasonable period of time if issues between service appointments.. Decent quarterly fee. Treated wasp issue & voles as well.????????
Happy with the service and the owner is a great guy.
Collin McDonald
April 1st, 2018
I manage property part-time and it has been such a relief to know I can rely on this company to take care of any issues. I did have one issue with recurrence of Pest and they made sure they made it out the say at no additional cause to solve the issue! That is wonderful service!
You are very professional and your staff has been most helpful.
Daryal Worobow
December 7th, 2017
Excellent service. Glad I made the switch to your company
Preventive Pest Control is great. I love that they brushed the spider nest off the eves of the house. My daughter is so happy we aren't seeing spiders.
Kenton Smith
November 10th, 2017
Exterminator did very well with his job. We are most pleased with results.
Boris Z.
October 24th, 2017
Exterminator knew his business. He answered all my questions thoroughly and clearly; really made me confident he would deliver on what he told me he would be able to accomplish and he did.
Luke R.
October 20th, 2017
Technicians always call before they arrive and do a great job. Customer service is very nice and make sure they get me the soonest appointment possible. Awesome company.
Christie B
September 1st, 2017
I was impressed by the great service I received from your company. Thank you for being timely and professional.
Looking forward to enjoying my backyard again without the wasps. You guys are the best. Honestly! Great job!
We had recently switched to another pest control service because they offered a lower price. They were awful! They would reschedule us without even asking and never even showed up once in our three months with them. When I came crawling back like the bugs you kill, Taylor was an amazing rep to talk to!!! You guys not only scheduled us way faster than when they could come but you called back and ended up coming THAT DAY within a half an hour with a very kind pest-control agent. His name was Dave and he was personable with my kids got the job done quickly and was awesome! Taylor even scheduled another free visit a week after Dave came to make sure everything was going well. We had never known what another company was like because Preventive was the first one we had ever tried. Looking back, I see that we already were recovering TOP notch service and shouldn't have left. We won't leave you guys ever again! Unless we move…Can you please move with us?
Jen Springer
July 18th, 2017
Very Knowledgeable techs ; Gave good info
Genevieve
March 19th, 2017
Efficiency and courtesy always. Very satisfied. Thank you
Silvia Mandalari
March 1st, 2017
Very pleasant and friendly. Able to answer all of my questions with knowledge and courtesy.
Our Service Area
Salt Lake City Area

Salt Lake City
Alpine
American Fork
Bountiful
Centerville
Clearfield
Clinton
Cottonwood Heights
Draper
Farminton
Highland
Kaysville
Kearns
Layton
Lindon
Mapleton
Millcreek
Mt Olympus
Murray
Ogden
Oquirrh
Orem
Payson
Provo
Riverton
Roy
Salem
Sandy
South Jordan
Spanish Fork
Springville
Syracuse
West Jordan
West Valley City
And the surrounding area
Our Guarantee
---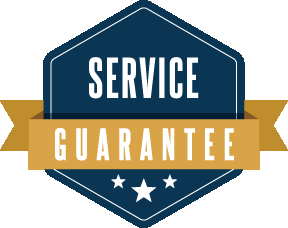 Preventive Pest Services guarantees its treatment plan. If for whatever reason you have any new pest problems or other covered pests, we will treat at your convenience and at no additional cost to you.

The barriers we put in place to protect your home and family against pests will naturally break down over time. This is why over the course of the year we will regularly reapply treatments as well as re-inspect for new conditions, avenues and sources of pests to ensure your home is protected. For more details on our treatment schedule read our Home Protection Plan page.

Your home is your largest investment.
Let Preventive Pest Services protect it against pests!



COUPON $50 Off
Get COUPON $50 OFF Annual Pest Control Service With This Internet-Only Offer