Salt Lake City Area Pest Control Reviews
---
Read our reviews and see what customers have to say about us. Then pick up the phone and call us so we can help solve your pest problem!
Sandy Pest Control & Extermination
Read Our Pest Control Reviews in Sandy
Preventive Pest Services provides pest control in Sandy and the surrounding areas. We take pride in providing exceptional customer service, and take to heart the feedback we hear from each and every one of our customers. Below you'll find our reviews, testimonials, and feedback from the home owners and businesses in Sandy we've serviced. If you need a Sandy exterminator, contact us today!
I have been using Preventive for around 2 years and have been pleased and they have met my expectations. Recently I had a new bug show up that I thought was termites. Of course I freaked and jumped on the phone with them. They sent someone to my home FOR FREE to evaluate at which point he told me I did not have termites and he would look into what the actual bug was with no additional charge. They came back out and sprayed my property again at no additional cost to try and treat the problem while they worked to figure it out. After a few more days and a few pictures of the pests I received a very informative e-mail letting me know what the insect was and what I could also do to prevent them from spreading. A harmless little thing called a springtail that is attracted to moisture. Back to how great they are. The ladies on the phone were very prompt on getting someone to my house to evaluate, the inpectors that have come out have been so pleasant, and the e-mails extremely professional. I am sure they were tired of hearing form me however they never stopped listening to my concerns and addressing them with me. I believe so much in this company, their product, and employees to handle my property with sincere care.Update***"Still pleased. Today a young man named Jordan stopped by and was very thorough and knowledgeable. What a great company.
Amanda Heishman
September 30th, 2018
Service is commendable and technicians are great. Have only raise for your service. Your follow up schedule helps me to feel confident that my home is pest free.
Very Professional service
They try to work around my schedule and if it's not time for them to come back and I see any insect they will come back and spray for free
James Gray
April 1st, 2018
Very thorough and they always come when scheduled. They also take care of any problems I may have. I would recommend this company to people
Very professional and knowledgeable staff
Rob .Koelliker
October 18th, 2017
My lawn was dying. We weren't sure why. We called other companies to help. No one did until we had preventive pest help. Now our lawn is greener and prettier than it's ever been! They are the best!
Brynnly Keate
September 30th, 2017
We had our apartment sprayed on the last day of September. It was great working with your company. Good job!
Hands down the most professional pest removal service out there.
Great company to work with and flexible to my schedule
Service is commendable and technicians are great. Have only raise for your service. Your follow up schedule helps me to feel confident that my home is pest free.
We've used Preventive Pest Control for several years and are completely satisfied!!! They are wonderful and extremely professional. I own a property management company and they are so good that I use them on several of the rental properties. They are quick to respond and always let us know when to expect them. They come back if ever necessary. THEY ARE AWESOME!!!!!
Nikki Meadows
April 1st, 2017
Fast response and excellent service. Explained everything in detail. Very affordable pricing for quarterly service! Would recommend over any of the big names.
Ami McClure
March 1st, 2017
Our Service Area
Salt Lake City Area

Salt Lake City
Alpine
American Fork
Bountiful
Centerville
Clearfield
Clinton
Cottonwood Heights
Draper
Farminton
Highland
Kaysville
Kearns
Layton
Lindon
Mapleton
Millcreek
Mt Olympus
Murray
Ogden
Oquirrh
Orem
Payson
Provo
Riverton
Roy
Salem
Sandy
South Jordan
Spanish Fork
Springville
Syracuse
West Jordan
West Valley City
And the surrounding area
Our Guarantee
---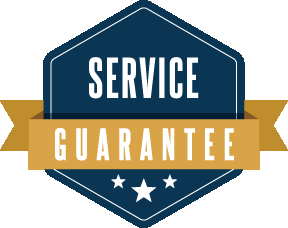 Preventive Pest Services guarantees its treatment plan. If for whatever reason you have any new pest problems or other covered pests, we will treat at your convenience and at no additional cost to you.

The barriers we put in place to protect your home and family against pests will naturally break down over time. This is why over the course of the year we will regularly reapply treatments as well as re-inspect for new conditions, avenues and sources of pests to ensure your home is protected. For more details on our treatment schedule read our Home Protection Plan page.

Your home is your largest investment.
Let Preventive Pest Services protect it against pests!



COUPON $50 Off
Get COUPON $50 OFF Annual Pest Control Service With This Internet-Only Offer